Solar Power for Grid Autonomy
Solar Mango assisted a client to design and assist in the implementation of a high quality rooftop solar system that minimizes the client's dependence on the grid while maximizing the use of solar power. Read more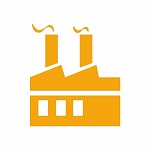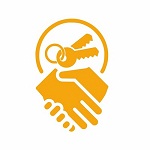 Sirwar Solar Power Project
Solar Mango assisted a client holding a PPA under the Karnataka Land Owning Farmer's Scheme in the entire process of solar power plant development – from financial modeling until the time the power plant starts exporting power to the grid. Read more
Indian Market Entry Strategy for a German Solar PV Firm
EAI assisted a German company (who is a leading provider of monitoringsolutions for the solar PV industry) in developing a market entry strategyf or the deployment of their monitoring systems in India. Read more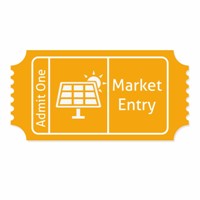 Market Intelligence for Diversification into Off-Grid Solar Products
EAI helped a major manufacturer and exporter of textile machineries,equipment's and components to diversify into the Indian off-grid solar market. Read more
Solar PV Diversification Strategy for an Indian Multinational
EAI provided strategic consulting to a leading company in India to help them
diversify into the solar module manufacturing market with a view to attain
global leadership positions in 5-7 years. Read more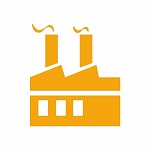 Market Intelligence for Diversification into Off-Grid Solar Products
EAI helped a major manufacturer and exporter of textile machineries,equipment's and components to diversify into the Indian off-grid solar market. Read more
Solar Power for Grid Autonomy
Objective:To design and assist in the implementation of a high quality rooftop solar system that minimizes the client's dependence on the grid while maximizing the use of solar power.
Background: The client, Solverminds Solutions & Technologies Pvt. Ltd. approached Solar Mango to assist them in identifying a suitable solar solution and finalising a vendor who can provide them with a rooftop solar plant that will suit their requirements in terms of supported load and degree of autonomy.
Location: Sipcot IT Park, Siruseri, Chennai
Capacity: 80 kWp
Scope of Work
Understanding the Power Requirements

Ascertain the load requirement for the client that need to be satisfied by rooftop solar
Ascertain the extent of autonomy required from battery backup
Design the Optimum Configuration
Solar Mango team, with its technical experts, arrived at the optimal architecture for the rooftop solar power plant and the specifications for the same
This architecture & specs included details on warranties, efficiencies & conformance to benchmark standards for modules, inverters, mounting structures etc.
Select solar power system integrators for the required configuration
Prepare Request for Information to elicit interest and shortlist vendors
Prepare Request for Quotation for the shortlisted vendors, based on Solvermind's final requirement for the power plant
Conduct vendor due diligence
Assist Solverminds in finalising the vendor for the rooftop solar solution
Submit shortlist of quotations with suggested criteria for finalising vendor
Assist in vendor finalisation
Outcome
The entire exercise took about 2 months, at the end of which the client had selected a suitable EPC vendor with the required credentials and at an acceptable price.
The 80 kWp solar system, with a 2 our battery backup, has been successfully operating for over a year.
Sirwar Solar Power Project
Background: A client holding a PPA under the Karnataka Land Owning Farmer's Scheme, required turnkey assistance for solar PV power plant implementation. The client approached Solar Mango for assistance in the entire process of solar power plant development – from financial modeling until the time the power plant starts exporting power to the grid.
Location: Sirwar, Raichur Dist, Karnataka
Capacity: 2.2 MW DC
Scope of Work
EPC Selection

Providing intelligence to the client on the types of EPCs available and the pros and cons of each type of EPC
Using Solar Mango's vast network with EPCs, interact with a range of EPCs to select the one that qualifies on all or most parameters
Arrive at the best possible cost with the ideal EPC
DPR Preparation and assistance in securing bank loan
Prepare a professional DPR to secure banker's confidence
Explore diverse avenues for securing loans by utilizing Solar Mango's contacts in the banking and finance circles
Arrive at the best possible financing deal for the client
Financial Modeling to Provide Precise Estimates on Costs and Returns
Detailed cash flow analysis to estimate the project and equity IRRs for the project
Additional Services:
Oversight on component selection
Hard negotiations with the EPC and solar tracker company to ensure client's faith in tracker implementation
Outcome
Direct cost savings up to Rs 40 lakhs/MW due to interest rate cuts and Buyer's credit
Assurance of enhanced performance of the power plant by expert hand-holding in component selection
How Can My Small Solar Co Enter the Big Indian Solar Market?
This small Germany solar company realized that the Indian market for his solar power plant monitoring system would be growing at a furious pace.
But India is a large country, and this small firm did not know where to start.
EAI not only provided them with the go-to-market strategy that enabled them to focus on the lowest hanging prospects, the EAI team even assisted the German company in winning their first customer.
Indian Market Entry Strategy for a German Solar PV Firm
EAI assisted a German company (who is a leading provider of monitoring solutions for the solar PV industry) in developing a market entry strategy for the deployment of their monitoring systems in India.
Through extensive primary research (using EAI's network of key industry contacts); EAI evaluated the opportunities available and identified the potential customers for the client's monitoring systems.
The assignment also involved promotional activities by EAI to gauge the reaction of the market towards the monitoring solutions.
EAI also worked closely with the client to provide training support for monitoring systems in India by helping organize a workshop on Solar PV and Monitoring Systems in Chennai, Tamil Nadu.
The retail market is a beast.
Don't get in without understanding the beast well. It could prove very costly.
The offgrid solar market is full of promises, given we are such a large country.
But it has its challenges too, being a large, mostly retail and widely spread out market.
This was why this medium sized corporate wanted EAI to provide them critical market insights before they got into this sector
Market Intelligence for Diversification into Off-Grid Solar Products
The Background –
A major manufacturer and exporter of textile machineries, equipment's and components was looking forward to diversifying into renewable energy sector and wanted to target the off-grid solar market. In this context, the client approached EAI to undertake an exhaustive study that would focus on providing insightful information about the current and future scenario of the off-grid solar industry in India.
Scope of Work done
Off-grid renewable energy in India – An overview
Solar off-grid applications and products – Various products and solutions available in the solar off grid space
Product manufacturing – Manufacturing processes, options for entry into manufacturing, associated risk and other aspects were covered
Product value chains – Complete value chain analysis of each of the products was done and business opportunities in the value chain were identified and suggested
Government initiatives and support measures – Various government initiatives and support programs available to off-grid applications and key benefits from the programs
Market entry strategy – A market entry strategy and suggested avenues for entry
The Outcome
A list of major products that make commercial and economic sense and are in line with the already established expertise of the clients was proposed.

$300 Million Bad Investment Avoided is $300 Million Saved
This was what a prominent multinational company realised. Their ambition was to become a large, integrated solar manufacturing player with a global leadership. But the solar manufacturing sector is a minefield, really, and highly competitive. While it might be profitable for businesses to invest in niche areas, becoming a global leader in integrated solar PV value chain is a tremendously challenging task, where companies might have to risk upwards of a billion dollars..
EAI was able to clearly point out to the company the challenges to their aspirations and pitfalls in their strategy.
Partly owing to the insights provided by us, the company decided not to go ahead with the huge investment they were planning in solar manufacturing.
In our opinion, they saved quite a packet. Somewhere around $300 million if you wish to know the numbers.
Solar PV Diversification Strategy for an Indian Multinational
EAI provided strategic consulting to a leading company in India to help them diversify into the solar module manufacturing market with a view to attain global leadership positions in 5-7 years.
EAI's extensive research helped the company decide on the type of module to be manufactured (i.e. crystalline or thin film) by highlighting the strengths and potential pitfalls/risks associated with each technology.
The report included a view of the various characters of each segment of the value chain with extensive analysis of the global leaders in the solar energy market.
EAI developed detailed financial models that outlined the costs involved in the manufacture of ingots, wafers, solar cells and modules.
A Global Multinational Aspires for a Green Factory
Here's a multinational company that aspired to go green for its greenfield manufacturing facility in Madurai. The aspiration was not just renewable power, but also sustainable heating and cooling, to make the facility a model green factory.
EAI is proud to have assisted this firm in getting a high clarity on the technical and economic feasibility of each of the sustainable energy avenues.
Renewable Energy For A Manufacturing Facility
The Background
A multi-billion dollar consumer goods company was setting up a green-field manufacturing facility in India and wanted to incorporate as many aspects of renewable energy as possible, provided that certain techno-economic conditions were fulfilled.
The Solution
Six technologies and four methods of access were considered for two different forms of energy.
Electrical Energy
Wind
Solar PV
Biomass
Waste-to-Electricity
Thermal Energy
Solar Thermal
Biomass Heat
Waste-to-Heat
Methods Of Access
Captive On-premises
Captive Off-premises
Third party Sale Model
Group Captive Sale Model
Operation & Maintenance requirements
Cost of Energy
Technology Maturity
Raw material Availability
Initial equity layout
Technical Requirements
EAI performed a pre-feasibility and feasibility of the myriad combinations of technologies and business models, found vendors offering such solutions, performed a basic vendor due diligence, invited offers and provided inputs to the client on the same. EAI was also able to provide the client design considerations for seamlessly incorporating renewable energy technologies into their energy mix.
The Outcome
The manufacturing facility will incorporate wind (replacing grid power), solar PV (replacing diesel power) and solar thermal (replacing furnace oil) into its energy mix at extremely cost-competitive rates (favourable as compared to conventional energy) saving millions of kilograms of carbon-dioxide emissions and crores of rupees, yearly, in energy bills.
Get in Touch
Send us a message to know more on how Solar Mango can help your organisation.