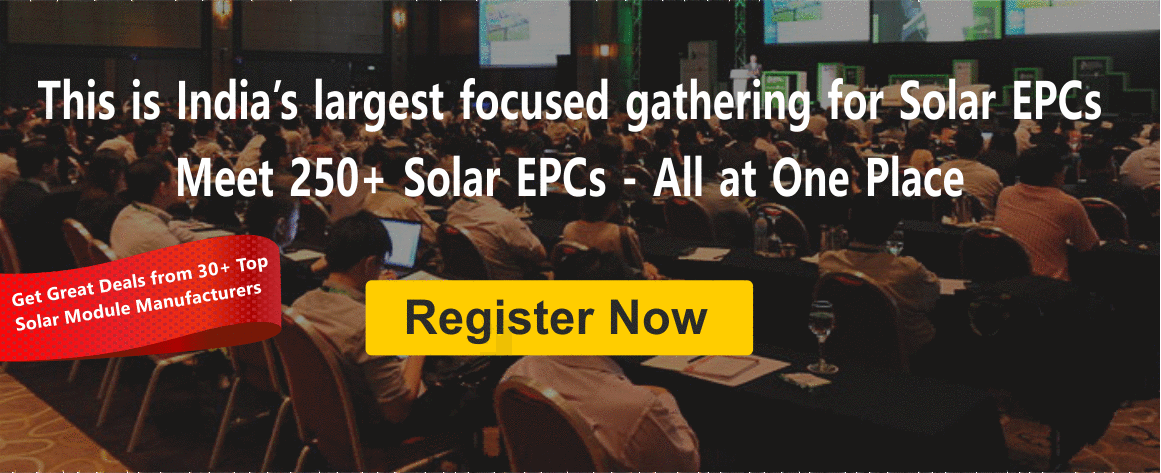 What do you get from this Meet?
Best of Breed Practices to cut costs and improve the performance of a Solar Power system, to be followed at every point of the Solar EPC value chain – Critical Inputs from Industry Experts with a cumulative experience of 60+ years in Solar.
How to win over the competition and also get high profit margins in the over-crowded Solar EPC market – Some valuable and sustainable strategies for success in Solar.
Get Great deals from 30+ Top Tier Solar Component Brands – An exclusive 5-hour interactive session with Top tier Solar module, inverter and other BOS companies.
Already registered solar companiesRegister Today & Get Free Online Visibility Here
Speakers
Narasimhan Santhanam
Director – Solar Mango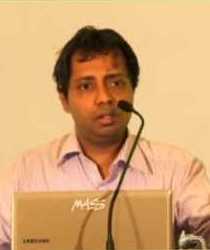 Narasimhan has been at the forefront of the solar energy sector consulting and research, and assists a wide range of solar power sector stakeholders, with a special focus on Industrial and Commercial Rooftop solar power plants. Over the last decade, he has worked extensively with solar EPCs in the country and have an exceptional understanding of the EPCs work in every dimension – Technical, Strategic, Operational and Marketing.
Victor Thamburaj
Founder & CEO, iPLON GmbH
Victor is the Founder of iPLON – an international leader in solar monitoring solutions. iPLON is a 20 year old German headquartered firm with expertise in O&M based Monitoring and Control solutions for solar power plants. iPLON has commissioned over 1GW of systems, and over 4000 rooftop projects in countries such as Germany, Austria, Switzerland, Italy, Greece, Turkey, and India. iPLON's customers in India include Welspun, L&T and Amplus Solar. Victor is considered a visionary leader in the solar monitoring and performance optimization domains.
VMK Gopal
Founder & President – Ranergy Solutions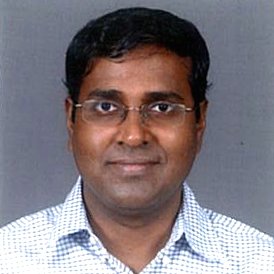 Ranergy is a boutique EPC player known for design expertise. Gopal is the founder and President of Ranergy and has over 15 years of proven technical and business experience in the Energy industry. Gopal has worked for leading consulting firms such as IBM Business services and has experience consulting for a number of investor-owned and municipal utilities in the US.
He also has experience working as a senior Management Personnel in US Electric utilities, driving the adoption of technology, leading critical IT implementations and shaping the IT strategy of utility companies.
Nitin Mamodia
CEO, Premier Solar EPC
Nitin Mamodia has spearheaded the Solar EPC Company, Premier Solar Powertech since its inception. Armed with Engineering degree from IIT BHU and MBA ( Finance, Strategy & Leadership) from the prestigious ISB – Hyderabad, he has helped catapult the company to reach ambitious heights.
Premier Solar, under his leadership, has completed solar projects worth more than 700 Crores and most importantly surmounted a wide variety of challenges, starting from Dual Axis Tracking Project to Floating Solar Plant to One of the largest Solar DG Off Grid Project in Africa.
Hari Narayan
CEO & Founder – U-Solar
U-solar is a leading solar EPC player known for its unique rooftop solutions. Hari is the founder of U-Solar and has over 8 years' experience as rooftop EPC. He is known for his technologically advanced and financially viable rooftop solutions to enable an easy shift for consumers to shift to solar. Prior to his entrepreneurial venture, he was with the IT industry for over 10 years.
Divya Prabha
Product Manager – Solar Mango
Divya has worked on a number of solar sector assignments at Solar Mango. Divya specializes in analyzing of standards and specifications of various solar PV components like modules, inverters etc. She also was pivotal in developing PV Savvy an online tool designed for the common man to evaluate various solar components before installing them.
Seat allotted on a first come first serve basis