Keen on a Solar Lab for your Engineering or Science College?

Take Expert help to setup lab in your college

S-Lab, coordinated by industry experts from IIT Mumbai and other reputed organizations, can set up a solar lab at your college. Solar Mango is a strategic marketing partner for S-Lab.
S-Lab works to impart education and training in the field of Solar Energy and create solar engineers to fulfill India's manpower needs envisioned in the Jawaharlal Nehru Nation Solar Mission (JNNSM) of Ministry of New and Renewable Energy (MNRE), Government of India.
S-Lab consists of various range of equipment designed to impart concepts of solar energy conversion and utilizations from basics to advanced.
What is S-Lab?
S-lab standing for Solar Lab is a division of kWatt Solutions, a solar startup incubated at IIT Mumbai and run by Prof Chetan Solanki, who is one of the leading minds in solar in India today.
The solar lab facilities set up are of high professional standards
S-Lab also comprises other researchers who have been doing hands-on research on the various aspects of solar power plants for over a decade.
kWatt operates out of IIT Mumbai, and thus can draw from the rich expertise IIT Mumbai has in solar, which includes the faculty and the National Centre for Photovoltaic Research & Education (NCPRE), the nodal research centre for solar PV in India
The S-Lab has the experience of having already installed the solar labs in many colleges across India
Why S-LAB?
Government of India launched the Jawaharlal Nehru National Solar Mission under which, the target is now to generate 100,000 MW of Solar Power in India and also MNRE (Ministry of New and Renewable Energy) has envisioned this target to be achieved by the year 2022.
Currently, the number of skilled solar technicians in India is approximately 40,000. There is an estimated requirement of 3, 00,000.
To achieve the target, skilled solar professionals comprising of multiple skill set ranging from
Research
Design
Engineering & Installation
Operation and Maintenance
Sales and Marketing
There is an urgent need to impart solar science and engineering skills to hundreds of thousands of Indians, especially college students and young professionals. S-Lab fulfills this objective by enabling an infrastructure that can provide comprehensive training to students, researchers and other professionals interested in the field of solar energy.
HIGHLIGHTS OF THE S-LAB SETUPS
Multiple experiments can be performed on each setup
Level (basic to advanced) based experiments on different lab setups
Clear understanding of the system design and concepts
Consolidated modular design with easy assembly and disassembly
Easy maintenance
Experiments catering to everyone including the one-of-a-kind solar cell manufacturing setup
LIST OF INSTRUMENTS FOR SOLAR LAB SET UP
Solar Simulation System
To measure I-V Characteristics of Solar Module
PV Integration System

To understand the PV system design and installation
Charge Controller Training System
To compare and Analyze the performance of charge controllers
DC-DC & DC-AC Converter Setup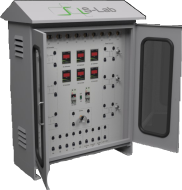 To understand the different voltage rating applications
Solar PV Tracking System
To study and Understand the tracking techniques and mechanisms
PV Module Training System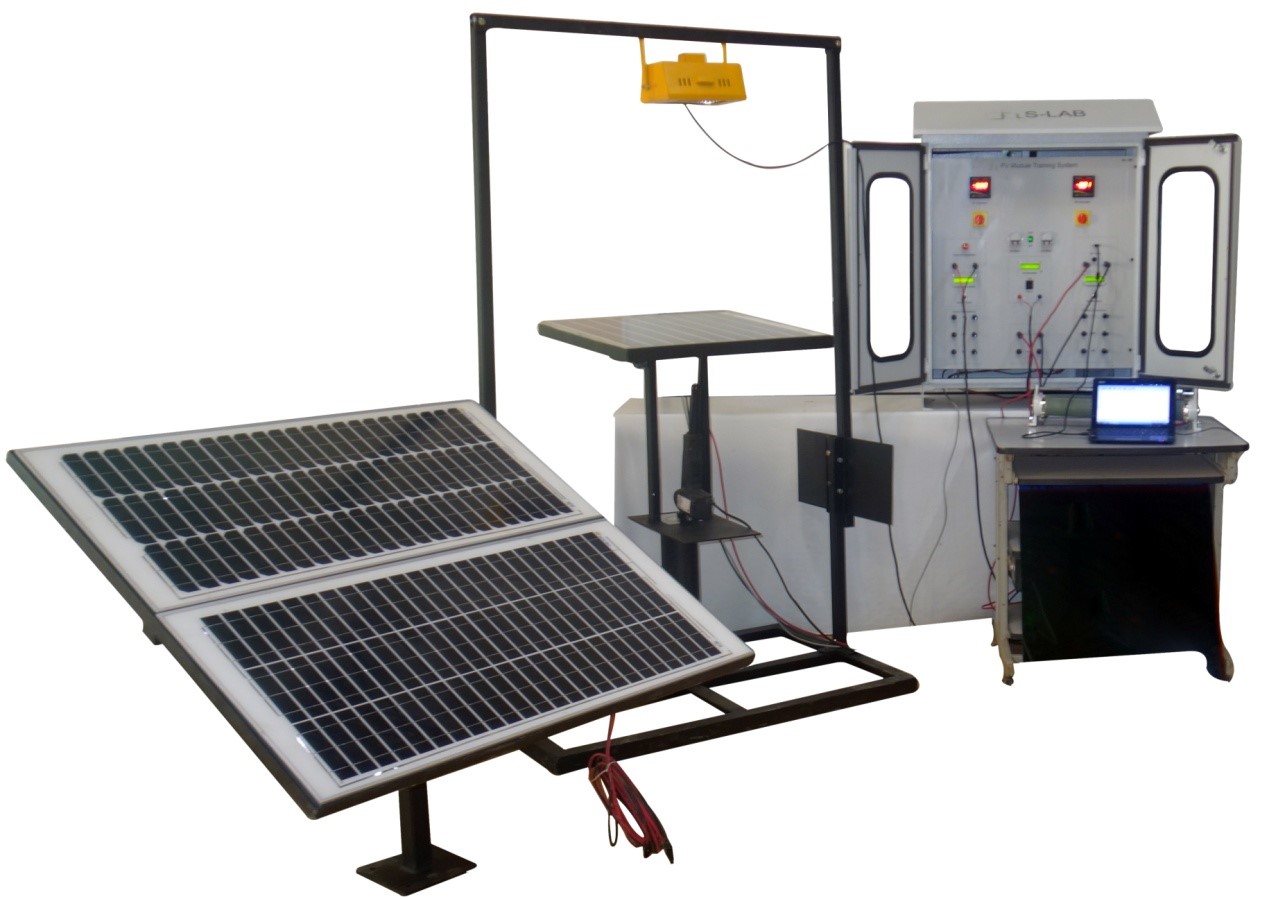 To study the various solar pv aspects including the functioning of bypass diodes.
Solar Water Pumping & Power Pack
To analyze the performance of different pumps at different parameters
PV System Losses
To study the various losses at different stages of the PV system
Spectral Response
Training System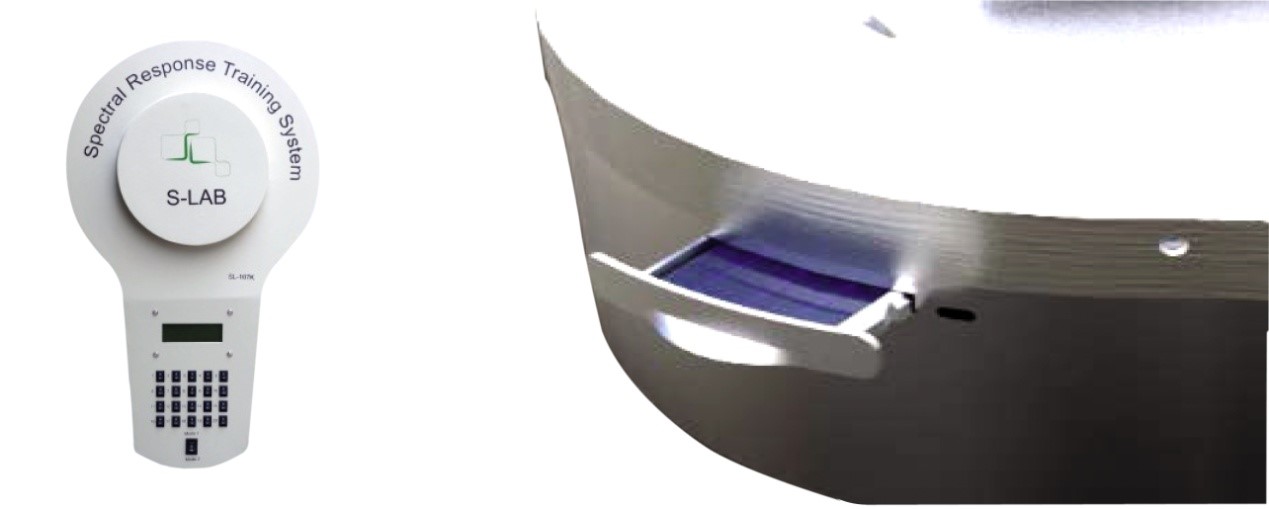 To measure the spectral response and quantum efficiency of a given sample of solar cell
Carrier Lifetime
Measurement System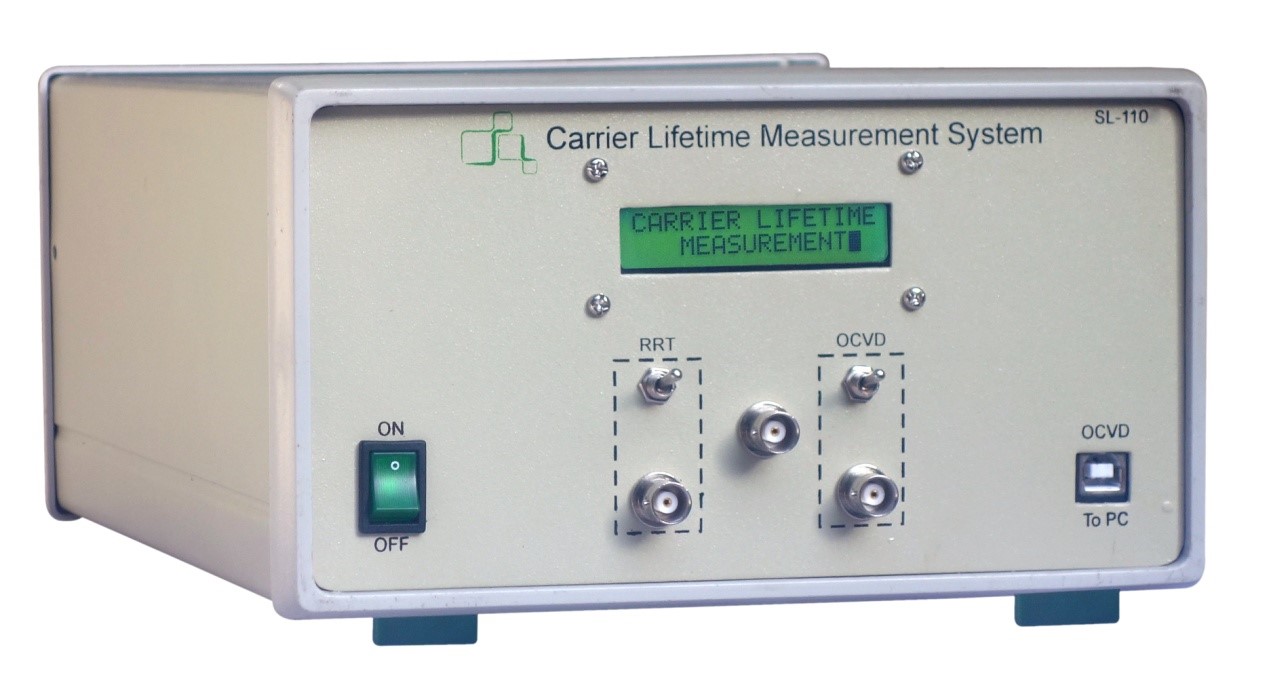 To Understand the concept of lifetime in solar cells
PV Module Technologies
Training System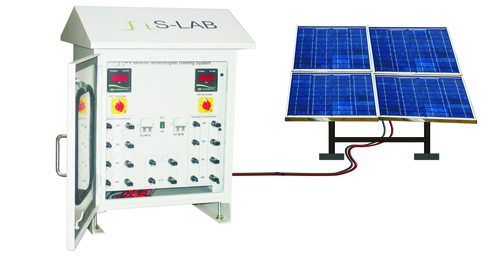 To understand different PV Modules technologies & its performance
Solar PV Efficiency
Measurement System
To analyze the efficiency of standalone solar power plant.
Prominent Examples where Solar Labs Have Been Set Up in India:
Solar Lab setup to IIT-Bombay, Mumbai.
Solar Lab setup for Solar Energy, GNIT, Hyderabad.
Complete Solar Lab setup for MTech (Renewable Energy), JNTU, Kakinada.
Solar Lab setup to GCT College, Coimbatore
Solar Lab setup to Pt. Ravishankar Shukla University, Raipur
Interested in Setting up a Solar  Lab at Your college or Organization?
Talk to Ravi @  9952475480 or Send a note to sourcing@solarmango.com with brief details about your Institute.
We will get in touch with you soonest!