Looking to Install a Solar Power Plant But Not Finding the Right Installer?
Take Solar Mango's Expert Guidance to choose the Best EPC!
Talk to us – sourcing@solarmango.com or Call 9952475480
Choosing the right EPC ensures the following:
Maximum Power at Minimum Cost – A power plant that generates the maximum possible electricity during its lifetime (25 years) at the lowest possible cost per kWh over the lifetime.
Smooth Operations – A power plant that functions and buzzes along smoothly day in and day out for 365 days a year for 25 years, without giving any trouble at all to the developers.
Transparent and Resilient – A power plant that is highly transparent and resilient – in that the you can understand the performance of the power plant from wherever he or she is, and a power plant that can be up and running within the shortest possible time just in case of any issues that crop up at all
Optimum Utilisation of Space: With high design expertise EPCs will be able to make the maximum of available space by looking at panel, inverter, cable layout etc.
How to Ensure You are Choosing the Right EPC?
Ensuring that you are choosing the right EPC can indeed be quite challenging.
There are many EPCs who offer you an excellent quality of solar power plants. But how do you make sure that they are not making false promises?
A solar EPC's ranking on parameters such as
No. of Years of
Operation
Number and Scale of Projects
Financial Strength of EPC/Parent Company
Credibility: Check For
Overall Performance Achieved in Previous Projects
Feedback from Existing Clients
Awards and Honours Received
Past Performance: Check For
Plant Design Expertise of Team Members
Project Management Skills in Electrical and Civil Sections
Quality of Sub-Contractors and Extent of Sub-Contracting.
Team Profile: Check For
Relationships with Vendors
Will Help
Timely Delivery of Components at Better Prices
Partnerships: Check For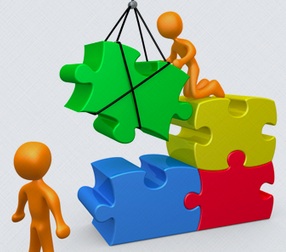 Use of Innovative Technologies
Optimised Design for Site Layout
Exposure to Emerging Tech like Trackers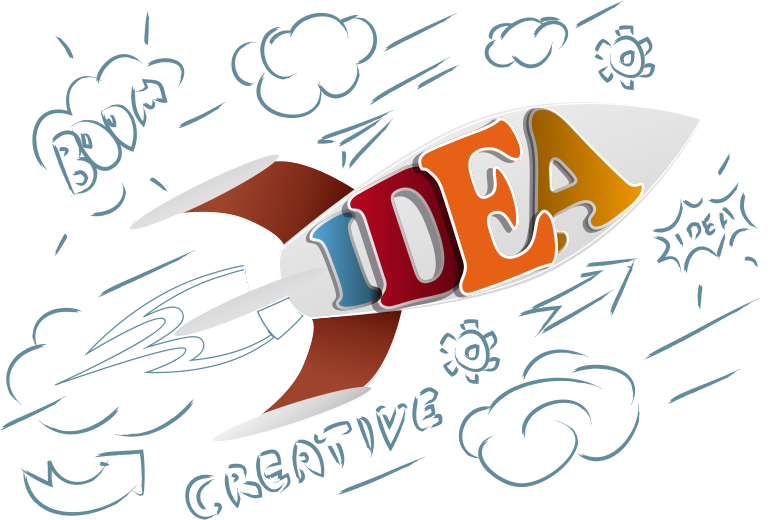 Innovations: Check For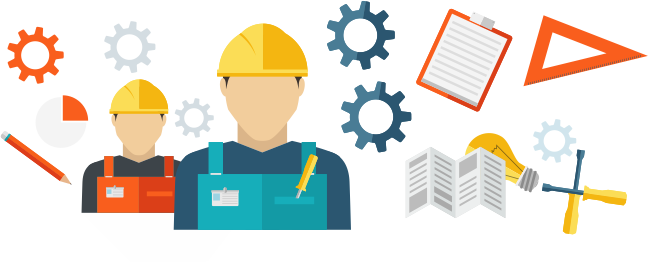 Expertise and Experience in O&M
Ability to Provide Warranty and Insurance Management
Post-Implementation Support: Check For
An EPC who can get you a
5% performance increase
can save you more than
0.15 Million Dollars per MW
over 25 years.
An evaluation based on the parameters provided will help you choose a great EPC.
Credibility
A background check of the EPC or the parent company can help ascertain the credibility of the chosen EPC
Past Performance
Looking into the project implementation history and also the feedback from existing customers can provide insights as to whether the EPC has delivered what it promised.
Team Profile
Do not go for an EPC which is unwilling to provide detailed profiles of its core members.Also ensure that there are not too many layers of subcontracting involved which could impact the overall quality.
Partnerships
Looking into manufacturers the EPC has earlier worked with can help assess the quality they go for.Moreover,you can also leverage on the relationships between EPCs and them.
Innovations
In a power plant, simple innovations and customisations can save millions of rupees over 25 years.Ensure that you choose an EPC capable of giving tailor-made solutions.
Post-Implementation Support
Prior O&M skills can help the EPC continue to maintain the plant for you.Also the EPC should be willing to assist you in case of failure of components under warranty.
Evaluating EPCs on these parameters make it difficult for non-experts to select the solar EPCs of the right quality at the right price.
We have seen cases where the EPC had compromised on the design of mounting structures. This alone resulted in the entire mounting structures giving away in 6 months and having to be re-built. In addition, in this case, the EPC had put in some rather mediocre DC monitoring systems, which could not detect some shading losses.
However, there is a simpler and more effective method for even non-experts to ensure quality of the solar cells – Take Expert Guidance to choose the right EPC.
Solar Mango will help you reach the EPC who has invested in quality, has a high level of transparency and professionalism, and is committed to long term relationships with clients.
Take Solar Mango Assistance in Choosing the Right EPC for your Solar
Solar Mango can be of invaluable assistance to you in selecting the optimal EPC for putting solar plant as per your requirement.
Here's why.
Solar Mango's Expertise in the Solar Sector
Solar Mango is one of the most respected brands in the Indian solar sector. Considered the #1 solar guide, our expertise in the technical, market and commercial aspects of solar energy has benefitted over 1500 stakeholders – ranging from industries, commercial establishments, small businesses, entrepreneurs, government, educational institutes and more.
Through our focused consulting assignments and research reports, and our team of industry specialists, we bring in in-depth expertise in many critical aspects of solar power, especially solar PV.
Solar Mango's Contacts in the Indian Solar Sector
Being a pioneer in solar power industry research and consulting (we have been serving the Indian solar power market since 2009 when the solar power growth was just beginning), and also owning some of the leading online resources for solar energy in India, Solar Mango has one of the most extensive contact networks with EPCs, specialists and experts in the field.
EPCs We Work With
Over the last decade, we have worked extensively with solar EPCs in the country and have an exceptional understanding of the EPCs work. Our interactions with these EPCs have been in all the key dimensions – technical, strategic, operational and marketing.
During this period, based on our work, we have identified select EPCs who are the top of the heap when it comes to the key parameters – quality, reliability and flexibility.
We work with EPCs who provides turnkey EPC solar energy solution for both Rooftop and Ground mounted, and having operations in different regions in India with experience in handling more than 5 MW of Projects each. While specifics of our EPCs vary, all of them have some things in common – very high quality and reliability.
Get in Touch
So: If you are looking for high quality EPCs from India with highly skilled and dedicated EPC Team ensuring the completion of your solar plant from concept to commissioning including its operation and maintenance for the complete lifespan of the plant, talk to us at Solar Mango.
Send a note to: sourcing@solarmango.com or call us @ 9952475480 with brief details about your requirements.
We will get in touch with you soonest!
EPC Selection: FAQs
What are the roles of an Engineering, Procurement and Construction (EPC) company?
A solar EPC is a company that will, typically, install the solar plant on a turnkey basis fr a developer/promoter. It is involved in all aspects starting from engineering design (including solar system, civil and structural, and electrical design), procurement and construction of a solar PV power plant. Some EPCs will also take responsibility for the operation and maintenance of the plant. The detailed roles of an EPC are as follows:
Engineering: Fasibility and site assessment, technology assessment and selection, and interconnection requirements
Procurement: Obtaining the necessary resources, clearances, equipment and industry partners for installations under specified time frames and budgets.
Construction: Construction of all aspects of the power plant, onsite supervision and monitoring, detailed project proposal and action plan, construction support and planning, quality management system, project management and planning
What other kinds of value additions by an EPC can be there?
As an illustration, an EPC can differentiate itself through following extended offerings
Niche technology:

An EPC can develop expertise in solar diesel hybrid power plants, which additionally require dealing with programmable logic controllers (PLC) as the inverter needs to synchronize diesel and solar power systems
A rooftop solar EPC can offer aesthetic systems for the high end residential segment, for whom the aesthetics may also be important apart from cost. A small number of EPC are successfully installing such systems even though the price may be double the average systems!

Financial assistance: As such, technically it is not related to engineering, procurement and construction activities, but many renowned solar EPCs additionally assist their clients in financial closures based on their excellent relationships with banks and other financial institutions.
EPCs can separately offer Operations and Maintenance (O&M) services, as well as extend them to include asset management services (security management for the power plant, and warranty and insurance claims management)
How a high quality EPC can make a difference?
Let's say, you are putting up ground-mounted solar plant, outside of having a right business model for the plant, choosing a good EPC is the second most important factor determining the success or failure of the power plant. Consider the following. For a 1 MW plant, even a 2% increase (it could be much more) in output as a result of your choosing a very good EPC (instead of a only an above-average EPC) will increase your output per MW by about 30,000 units of electricity a year, or close to one million units over a 25 year lifetime. So, any initial savings by choosing a lower quality EPC will be far surpassed by losses over the lifetime.
A high quality EPC will be different in the following areas:
Capital Expenditure

No compromise on quality of components and design aspects
Extensive interactions with market players needed for best deal
Special focus on tracker vendor, if its employed

Capacity Utilization Factor

Thorough performance analysis during pre-construction design
Customization of services offered during design and construction stage
Component Selection based on vendor assessment

Degradation of plant components

Comprehensive evaluation even at sub-component levels
Quality assurance of components

Operations & Maintenance

Stocking of spares
Scheduled maintenance
Asset Management Services (insurance, receivables etc.)
What are the different types of EPCs?
Based on the installation type, EPCs can be focused on rooftop or ground-mounted installations:
Rooftop solar EPCs can be operate in residential installations (1–25 KW), or commercial and industrial installations (25 kW to >100 kW).
In the residential rooftop space, there are a number of small EPC, who, in most of the cases, have no wide-reaching brand. Solar mango estimates more than 500 such EPCs operate in India.These EPCs' work are generally focused locally, e.g. in Delhi/NCR, and they develop a good a good network locally that helps them to acquire more customers through testimonials and at-hand case studies.
In the commercial and industrial installations, you have EPCs with well-known brand names. The EPCs can operate in one or more of the following size categories: small (25–50 kW), medium (50–100 kW), and large (>100 kW).
Ground-mounted solar EPCs: According to Solar Mango estimates, there are around 150 EPCs that work in this space
Apart from looking at EPCs based on the installation type, they can specialize in certain kind of functions:
A number of small EPCs take work sub-contracted by larger EPCs. For e.g. L&T works on many utility scale (ground-mounted) by sub-contracting a large part of the installation process to sub-contractors.
There are design firms that are focused purely on solar plant design, and do it a lot better than general EPCs.
Other solar "EPCs" don't take any of traditional responsibilities of an engineering, procurement and construction firm, and instead focus purely on O&M, or the civil engineering part of putting up a solar plant.
How to select the right EPC?
A good EPC is critical for completion of the project on time and within certain cost as well future performance of the plant through the lifetime. A very good EPC can also be helpful in securing financing for the project as it boosts lender confidence. Thus, a thorough evaluation of the EPC is required before a choice is made.
Some of the more important criteria for selection of an EPC are as follows:
Number of years the EPC has been in the field and their corporate history.
Case studies of projects they have implemented.
Team composition and technical/engineering skills of the key professionals in their team, as well as strategic partnerships for technology
Financial strength of the EPC or the parent company.
What are some of the mistakes/compromises that an average EPC could make for ground-mounted solar plants?
Here's a list of matters with respect to which choosing an average EPC will make make a big dent in performance of the plant:
DC size: An excellent EPC gets this right for the developer by analyzing not just the technical side but also the commercial side to get the best revenues at reduced costs.
DC-side SACADA monitoring: Analytics on the DC side, e.g. string-level monitoring, implemented by a good EPC can lead to big improvements in revenue losses.
Shading losses: Spending good time doing a thorough design of the plant layout will avoid shading losses, which can account for 10-20% of losses in a solar plant.
Corrosion in mounting structure: As an example, EPC may specify optimum specs for hot dip galvanized steel in their quote, but while subcontracting it out to another vendor, the galvanization layer might not be thick enough leading to structural failures after just a few years. A high quality EPC in this case will be proactive in ensuring procurement of optimum galvanized structure
Cable sizing methods: Sometimes, an EPC will conveniently undersizing the cables, with respect to the plant output, to reduce costs.
More scrutiny of components: A good EPC will give a good thought to the individual components for good long-term performance of the plant. E.g., having canopies over the string inverters will prevent damage from rain.
Quality of modules: A few EPCs will take the extra effort of visiting the module manufacturer's facility to witness the testing and pre-shipment inspection of modules. Similarly, only a few will make the extra effort to take look at the module manufacturing at the component level, that is, what's the quality of the ethylene vinyl acetate (EVA), backsheet and glass that've been used in the modules.
What kind of partnerships does a good EPC maintain?
High quality EPCs have arrangements with top-tier module, inverter, cable and racking suppliers, and other component suppliers, enabling cost-effective and timely procurement of material for plant installation as well as further repair and maintenance.
How can an EPC that offer a bundled Operations & Maintenance (O&M) make a difference?
In the upper commercial & industrial market segments as well as ground-mounted plant developers, going for an EPC that bundles O&M services can be comfortable for the developer and ensure quick turnaround for repairs. For ground-mounted power plants, some EPCs add additional value through extended O&M in the form of asset management services. Asset management also comprises activities such as security management for the power plant, warranty and insurance claims management, and receivables management from the purchaser of power.
What kind of liabilities exist for a solar EPC in India?
Many EPCs are liable for performance for performance of the plant. They sign a penalty clause with the developer guaranteeing a specified amount of solar output generation. The EPC is liable to pay the developer a penalty for the revenue losses incurred due to poor performance.
How much do the EPC services cost typically?
The entire EPC portion of the solar power plant typically costs about 6-10% of the total project cost. This does not include the cost of materials and components, but only their core services. Note that EPCs typically quote a price for the turnkey implementation of a solar plant as a whole and not just for their services. It may be a bit difficult to figure out what percentage of their price is just for their service.
It is also worth making a remark here on cost vs quality when it comes to choosing an EPC. It is highly recommended not to make a low cost the primary selection criteria. For an EPC for whom price is the first selling point, it is a given that quality will get shortchanged. A high quality EPC, on the other hand, tries to bring down costs without compromising on quality through adopting best practices, such as managing the project well using construction management software specially designed for solar projects, arrangements with good quality component suppliers as well as tie ups with logistics providers.