Looking for Mounting Structures for Your Solar Panels?
Engage with Solar Mango for Expert Guidance!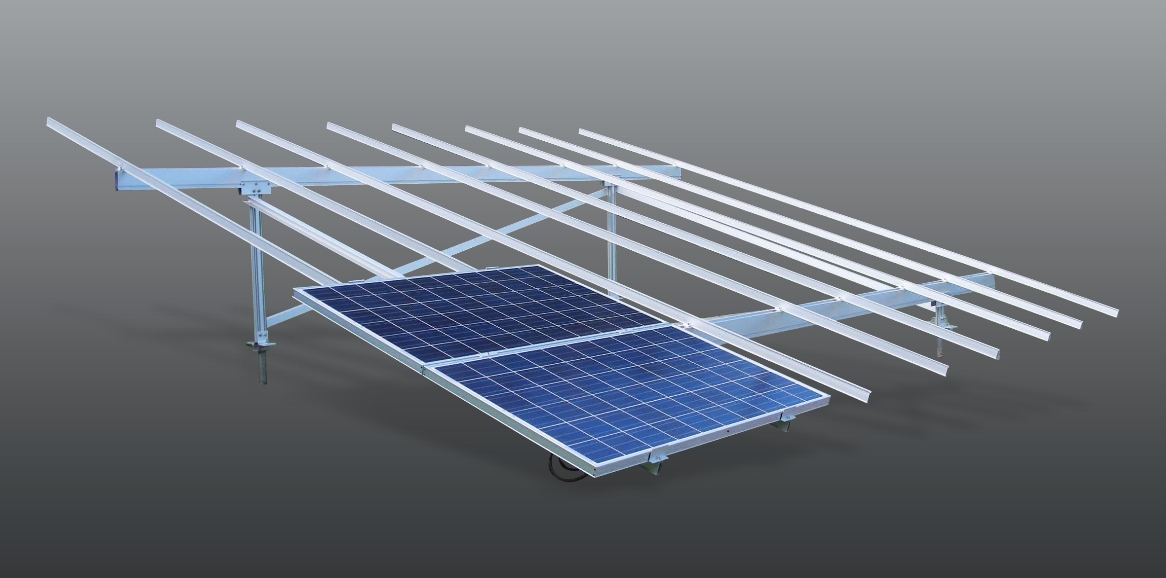 Solar Mounting Structures are critical solar power plant components which support solar panels on the ground or on rooftops. They ensure the structural stability of the solar system.
In a nascent solar market with numerous mounting structure suppliers/manufacturers, choosing one of high quality at the best price can be a challenging task.
Solar Mango, the #1 Solar Guide, can assist you in this.
Importance of Choosing the Right Mounting Structures

Solar panels need secure fastening to the roof or ground to protect against winds. Moreover, solar panels also require protection against water and other elements that gather on the ground or on the roof. Mounting structures perform this function.
So, the big question is: Are you doing sufficient due diligence before selecting mounting structures?
Solar Mango has encountered cases where just 6 months into production, there have been cases of corrosion in some of the mounting structures resulting in some of the arrays simply not being upright any longer! These alone resulted in a decrease in annual output of about 2 lakhs/MW for the power plant.
Just imagine the loss you have over 25 years if you choose poor quality mounting structures.
How to Ensure You Are Buying High Quality Mounting Structures?
Mounting systems can often be a complex portion of the solar PV system installation as they form the foundation of the system – they protect the modules, the roof and people over a lifetime that can exceed 25 years.
Ensuring that you are purchasing solar mounting structures of the right quality can indeed be quite challenging such as
Galvanisation thickness+–
Typical galvanisation thickness is 80-120 microns.
The higher the thickness, the more durable it is!
A typical support structure can withstand wind speeds around 120 km/hr
A minimal ground clearance of around 300 mm is usually required as provision for safe-keeping the panels during flooding and other adversities
It must be ensure that bolts, nuts, clamps and other fasteners are made of stainless steel of SS304 grade or higher in order to avoid corrosion.
Integrated wiring management system
+–
Perforations made in mounting structures can ensure easy and safe management of cables so that cables can run easily through the perforated sections.
All these make it really difficult for non-experts to select mounting structures of the right quality at the right price.
However, there is a simpler and more effective method for even non-experts to ensure quality of the solar mounting structures– buy it from the right vendor.
One of the best ways to ensure that you get the right quality solar mounting structures for your panels is to choose the right vendor, a vendor who has invested in quality, has a high level of transparency and professionalism, and is committed to long term relationships with clients.
Take Solar Mango Assistance in Choosing the Right Vendor for Solar Mounting Structures
Solar Mango can be of invaluable assistance to you in selecting the optimal vendor for supplying solar mounting structures.
Here's why.
Solar Mango's Expertise in the Solar Sector
Solar Mango is one of the most respected brands in the Indian solar sector. Considered the #1 solar guide, our expertise in the technical, market and commercial aspects of solar energy has benefitted over 1500 stakeholders – ranging from industries, commercial establishments, small businesses, entrepreneurs, government, educational institutes and more.
Through our focused consulting assignments and research reports, and our team of industry specialists, we bring in in-depth expertise in many critical aspects of solar power, especially solar PV.
Solar Mango's Contacts in the Indian Solar Sector
Being a pioneer in solar power industry research and consulting (we have been serving the Indian solar power market since 2009 when the solar power growth was just beginning), and also owning some of the leading online resources for solar energy in India, Solar Mango has one of the most extensive contact networks with vendors, specialists and experts in the field.
Vendors We Work With
Over the last decade, we have interacted extensively with mounting structure manufacturers and suppliers in the country and have an exceptional understanding of the market. Our interactions with these vendors have been in all the key dimensions – technical, strategic, operational and marketing.
During this period, based on our work, we have identified select vendors who are the top of the heap when it comes to the key parameters – quality, reliability and flexibility.
We work with vendors both small and large, and having operations in different regions in India. While specifics of our vendors vary, all of them have some things in common – very high quality and reliability.
Get in Touch
So: If you are looking for high quality mounting structure suppliers/manufacturers from India who can be reliable long term partners for your solar plant requirements, talk to us at Solar Mango.
Send a note to : sourcing@solarmango.com with brief details about your mounting structure requirements.
We will get in touch with you soonest!