The second edition of "National Exhibition and Conference on Renewable Energy" organised by Mahratta Chamber of Commerce and Industries (MCCIA) saw industry stakeholders congregate to promote renewable energy options and share ground level experiences related to clean energy technologies and applications.
The event was conducted on Feb 23rd to Feb 24th at Hotel Sheraton Grand, Pune. The exhibition was supported by MNRE (Ministry of New and Renewable Energy) and saw Shirke Energy as its title sponsor.
The key focus areas of the exhibition were Solar, Wind and Biomass Energy. The event brought together an array of stakeholders in the renewable energy industry such as technology providers, policy makers, financing institutions and implementing agencies, to discuss best practices and seek solutions to some of the pressing challenges in the industry.
Highlights of the Event
Day 1
Day 1 was organised into three sessions. The first session included the inaugural address by Pradeep Bhargava of Persistent Foundation on "Corporate CSR in Support of RE". This was followed by Shirke Energy's product launch of its innovative technology solution for converting biomass to biofuel. The first session also included an exclusive Q&A with Chief Guest, Hon'ble Minister of Railways, Mr.Suresh Prabhu.
The remaining two sessions saw power-packed discussions on a range of topics like "Transition from fossil to renewable energy economy along with disruptive technologies and innovative implementation models" ,"Solar water pumps – driving rural growth in India", "Open access", "Integration of wind energy with grid", "Opportunities and challenges in India's leading wind power regions"  and "Concentrated solar thermal". The discussions were helmed by representatives of companies like Thermax Ltd., Span Pumps Pvt. Ltd., SI Leaf Technologies, Panama Winds, Global Energy Pvt. Ltd., Energy Guru, etc.
Panel discussions at the event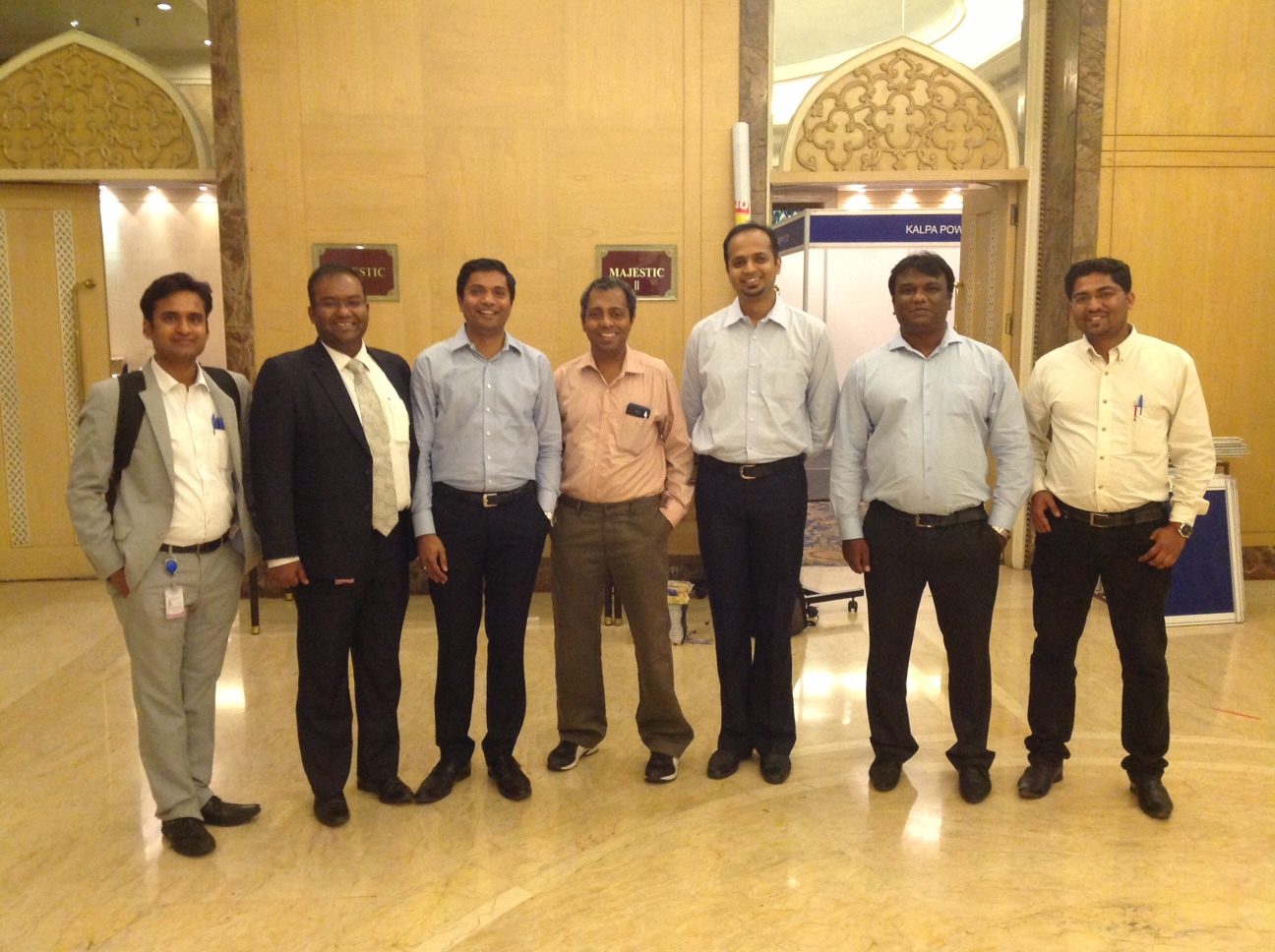 Delegates at the event
Day 2
The morning session of Day 2 saw a panel discussion on one of the most discussed areas in Solar today – "Rooftop Solar – Financing a 25 billion dollar opportunity". This was followed by strategy insights on tackling high costs of renewable energy financing by Mr.Prashant Sinha of L&T Infra Finance. Two other rounds of panel discussions on "Rooftop Solar – The 40 GW target", "Rooftop Solar – Technology and O&M" also were included in the morning session. The panel discussions saw representation from Clean Max Enviro Energy Solutions Pvt. Ltd., Yes Bank, Sunvest Energy Pvt. Ltd.,MEDA,Relyon Solar Pvt. Ltd., Nexus Energy Tech Pvt. Ltd., Everest Industries Ltd.,Enerparc Pvt. Ltd., Hensel Electric India Pvt. Ltd., and Sunshot Technologies Pvt. Ltd.
The afternoon session included another panel discussion on "Making Pune – Maximum Solar City" – by officials from the Maharashtra Government. This was followed by another engaging discussion on the concept of green building with representatives from Mumbai International Airport, Bharat Forge, Gabriel India, Cognizant Technology Solutions, and Whirlpool India, talk about the initiatives taken by them in green buildings.
The day concluded with the valedictory address by Mr.Narasimhan Santhanam, CEO of Solar Mango, on "Comparison of RE policies across states".
After the grand success of the event, MCCIA looks to add further value to the renewable energy industry and intends to conduct the third edition of the event next year.
Sponsors for the event:
Shirke Energy, Kalpa Power, Relyon Solar Pvt. Ltd., Bank of Maharashtra, Enerparc Pvt. Ltd., NABARD
Knowledge Partners:
SIDBI, Sunshot Technologies Pvt. Ltd., MEDA
Related Posts via Categories