Over View
SolBizz is a 3 days Entrepreneur training program giving all nuances of becoming Solar Entrepreneur with SolBizz.We give you an opportunity to fulfill your dreams and become an Entrepreneur in the field of Solar.
The training will help you understand the technology, Market analysis is complete project life from getting an inquiry till converting it into a work order, participants will also get hand-on making Techno-Commerical Proposal, Feasibility reports and Detailed Project Reports (DPR), Financial Management and Legalities in Solar PV from this course.
WHAT YOU GET!
NATIONAL CERTIFICATE:
Government of India certification course affiliated with
National skill development corporation (NSDC)
SINE, IIT Bombay
Skill Council for Green Jobs (SCGJ)
SOLAR TECHNOLOGY :
In depth learning of solar Photovoltaic technology. make yourself familiar with technical terminology used in solar PV plant planning and development.
BUSINESS OPPURTUNITIES:
Get exposure to business opportunities in solar field. learn to convert leads into business. Get exposure to start up your business in solar field. Also learn about different business models in solar.
SOLAR MARKET
Learn current indian solar market scenario. Know details about solar market Up and Down patterns of past years. study, how market is beneficial for solar energy.
LEGALITIES
Know about different state and central government policies and schemes for solar power implementation. Make yourself familiar with legal permissions and procedures needs to be followed up for solar projects.
COLLABORATE WITH KWATT:
Get opportunity to work with kWatt Solutions Pvt Ltd and on site experience of live solar projects and planning. collaborate with kWatt into various sola skill development trainings.
Training Program Agenda
DAY 1
TECHNOLOGY, SYSTEM DESIGNING, MARKET ANALYSIS AND POLICY
Overview of component standard, System Sizing and system standards for compliance
How to enhance your solar business?
Present businesses ,business opportunities in Solar PV field
Determining Plant capacity from an Electricity bill and other factors
Different investment models,Economic evaluation of a PV Plant
Simple Payback Period (SPP), Net Present Value (NPV), Levelized Cost of Electricity (LCOE)
Understanding economy of scale, tax benefits, accelerated depreciation.
DAY 2
Client relation, Making Feasibility report and Techno-Commercial Proposal
Getting an inquiry, Correlating and understanding client requirements
Need for Site Survey and points required to note during site visit
Developing layout on Google Sketchup for capacity, Estimating PV Generation data
Making Techno-Commercial proposal
Making feasibility report
Technical and Commercial detailing
Risk Analysis
Project implementation
DAY 3
Detailed Project Report(DRP), Financials, Case Study
Concept of DPR, Design and Engineering concepts
Estimating plant generation with use of suitable software like PVSyst
Plant CUF and PR
Budget allocation, Project scheduling
Project control and project modifications
Legalities in solar project
Power Purchasing Agreement (PPA) for BOT model
Generation guaranties & Plant generation Insurance
Project Monitoring
Bank loan, interest rates, etc.
Registration Fee for SOLBIZZ Training Program is Rs. 25,000 (Inclusive of Taxes)
Mr. Ayush Mahajan
Vice President-Business Development-kWatt Solutions Pvt. Ltd.
Master in Technology in Department of Energy Science and Engineering (DESE) at IIT Bombay
CO-FOUNDER| PPS, Energy Solutions (Jul'13-Present)
An energy auditing and advisory firm providing strategy-through-execution solutions
Recipient of the prestigious Charpak Scholarship awarded by French government to only 4 students across India
Awarded letter of recommendation for exemplary research work in development of 'State of the Art Smart Grid'
Initiated Green Campus Challenge to promote sustainable development; received a participation of 5000 students from 110 colleges; received coverage in 80 media channels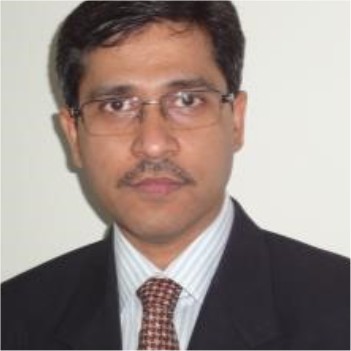 Bikash Kumar
Senior Advisor (kWatt Solutions Pvt. Ltd.)
Bikash Kumar has over 20 years of experience in the PV Industry, spanning across major PV Company of India.
He is currently engaged as Director Technical with V S Saurya EnerTech Pvt. Ltd under partnership arrangement and is building business portfolio in solar manufacturing & PV power plant services.
He is also a member of Advisory Board of a startup company kWatt Solutions Pvt Ltd (kSPL) Incubated in SINE at IIT Mumbai
He was last employed with Lanco Solar where he worked as VP Technology. Previous to Lanco he has worked at Tata BP Solar (now Tata Power Solar), Reliance Industries and Moserbaer.
Money Khanna
Punjab ECBC Cell Coordinator in PEDA Chandigarh & Manager in Design2Occupancy
Services LLP.
He is Solar PV TOT Certified Trainer, IGBC AP & BEE Certified ECBC Master Trainer.
He is working as Consultant in Punjab ECBC Cell at Punjab Energy Development Agency Chandigarh, making awareness among peoples of Punjab state and enforcement of Punjab Energy Conservation Building Code (Punjab ECBC) Implementation in the state of Punjab to make the Non-Residential Buildings Better Energy Efficient.
Related Posts via Categories