Major Genset Manufacturer, Sudhir Power, Forays Into Solar EPC
-An Interview @REI 2016
Sudhir Power is an end-to-end solution provider in the Indian power sector, providing complete turnkey electrical solutions, ranging from generation, distribution to electrification. Founded in 1973, Sudhir Group is known for its commitment to new and innovative technology and has become a name to reckon with for generators, transformers, and EPC contracts covering electrical and mechanical services.
Solar EPC was a natural diversification for Sudhir Power because of its four- decade old existence in the electrical industry. Sudhir Power has established its EPC wing for solar services since the last year and is looking to expand in this division.
Solar Mango team was able to catch up with Mr.Zeeshan Khan, Manager, and Solar Division of Sudhir Power for a brief interview during the recent REI Expo 2016, held at Noida. A quick snapshot of the interview is given below: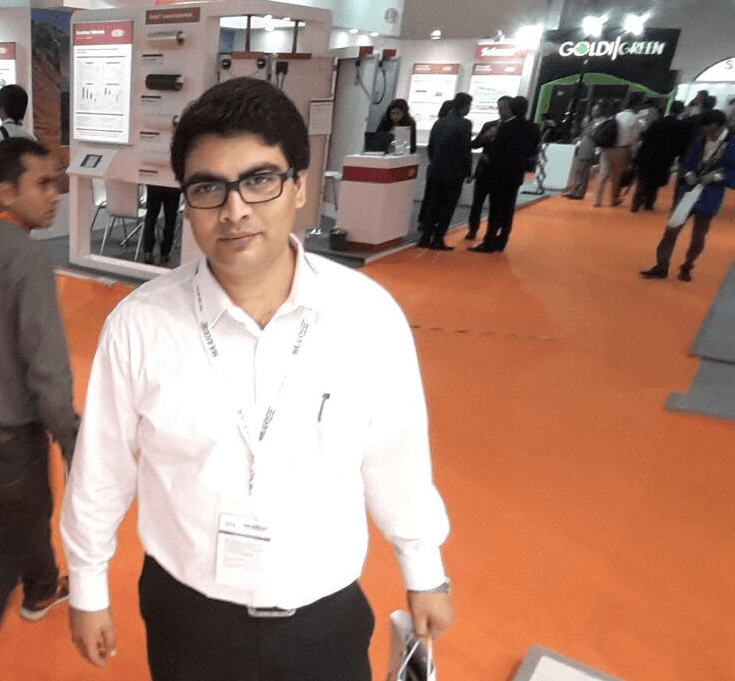 Interview with Sudhir Power
What was the motivation behind diversifying into Solar EPC from general electrical and mechanical services?
Sudhir Power is already an established name in the electrical sub-contracting domain and has previously partnered with major Solar EPCs for technical assistantship for their projects. Previous exposure from such business partnerships made us want to offer complete and exclusive turnkey assistance for solar power projects.
 What are the key products and solutions Sudhir Power provides to the Indian solar sector?
Sudhir Power offers end-to end solar EPC solution – starting from design till commissioning. We also offer string combiner boxes, transformers, HT-LT panels, gensets, etc.  to our customers
We have been offering our exclusive services since the last one year and have a 100 kWp rooftop project for the prestigious AIIMS (All India Institute of Medical Sciences), Rajasthan to our credit. Moreover, we have previously partnered with several solar industry giants for the actual implementation and erection of the electrical infrastructure for the solar projects.
Which are the key end user segments for your products and solutions?
We are mainly looking at Industrial Plants, Commercial/Residential Complexes, Shopping Malls, Government Facilities, Airports, Telecom Industries, Hospitals, etc.
We would like to offer our solutions mainly to the Delhi, U.P and Haryana market, to leverage on proximity advantages.
What are the highlights and USPs of your products and solutions?
Our existence in the electrical sub-contracting industry for the last forty years is our main USP. We have a strong focus on innovation and technology and also come with solid experience in the electrical engineering sector. Moreover, we have established several tactical partnerships through which our customers can benefit and we would be able to deliver projects of very high quality.
Any future products and solutions you are coming up with for the Indian market?
We plan to launch a module manufacturing unit and expand ourselves further more in the solar sector.
What are the key learnings you have had from the Indian solar energy sector so far?
The key learning we have from the solar industry is that it is very fluctuating in nature, be it about the prices or technology.
As an experienced player in the electrical industry in India, we have come to conclude that solar power will find its maximum takers from the commercial and industrial segments.
What, according to you, are the key challenges faced by the Indian Solar market?
The biggest challenge we see right now is the price competitiveness in the solar industry. There is no fixed price for most services and products and we hear rates falling within a very wide range.
Another challenge in the solar industry is the lack of technical awareness among the solution providers. This, we feel, will inadvertently reflect in the quality of the executed solar projects, sooner or later.
Related Posts via Categories